IZIP 400 Electric Scooter Direct Drive
ELECTRIC COMMUTER BICYCLE


>> ORDER ONLINE NOW
Order yours today and get NO gas prices!


MSRP $269

ORDER YOURS TODAY

MOTOR
400W of power from a DC Earth Magnet Motor

BATTERY
EV Rated SLA Type
Plug and Play Design in Nylon handled pack
24V / 10AH Pack
(2) 12V / 10AH Valve regulated, rechargeable

CHARGE SYSTEM
UL Listed Currie Smart Charger
with LED status display

CONTROLLER
Exclusive Currie PWM Smart Power Microprocessor 24 Volt fully potted, with relay protection and fuel gauge

TOP SPEED
15 mph / 24 kph (rider weight contingent)

RANGE
8 miles / 13 km (rider weight contingent)

DRIVE
Currie Electro Drive - Direct Chain Drive

BRAKES
Front Disc Brake with Power Modulator and Alloy Brake Inhibit Lever

WHEELS
Currie Exclusive Polished Alloy wide mag wheels

TIRES
Currie Low Profile Street Slick Tires 10" x 3.0"

HANDLEBARS
Exclusive Currie folding design - lay forward bars

FORK
Standard Unicrown Design with oversteering limit and Disc Brake

USER CONTROLS
Power On/Off Switch, Power-On bright LED, Easy Access Charger Port in Frame Console

DECK
Non-Slip ABS Resin with In-Mold Graphics and Brand Logo Badge

FRAME
Hi-Ten Steel, Heavy Duty with One-Piece Steel Tooled Battery Box and Oversized Head Tube

SEAT KIT
Easy on/off Seat Kit Included

NET WEIGHT
52 lbs / 24 kg

RIDER AGE & MAX WEIGHT
Ages 13+ / Do Not Exceed 240 lbs / 109 kg
COLOR
PEARL RED

iTANK ELECTRIC SCOOTER




SERVICE MANUALS



A Quality Retro Scooter ...
Without The Expensive Price Tag.


NOVELTY & DOT HELMETS



Trackimo allows you to track anything, anyone, anytime anywhere in the world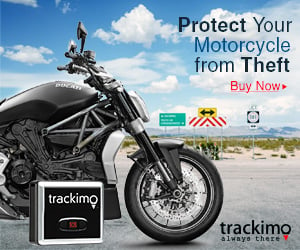 ____________________

WE HIGHLY RECOMMEND
PINELLAS COUNTY FL.
MOTORCYCLE RIDER EDUCATION OF CLEARWATER
Florida Rider
Training Program