SCHWINN Why ride a Schwinn Motor Scooter? Maybe it's because you recognize quality when you see it. Perhaps it's because it's a brand you know and trust. Maybe you're looking for a little adventure. Or maybe you're looking for an alternative to your current gas-guzzling vehicle and this is the sweetest ride on the road.

Whatever your reason, Schwinn Motor Scooters promises to offer the same style, quality and fun you've come to expect from the same company that created such bicycle classics as the Black Phantom, the Paramount and the Sting-Ray.

Schwinn has enjoyed a heritage of providing quality products and service for more than 100 years.
You can expect the same from your Schwinn Motor Scooter.

From the vintage lines of the Campus to the timeless style of the Graduate, these 4-stroke scooters
combine affordable transportation with unmatched style.
What's Your next ADVENTURE
Schwinn 50cc Valo Scooter
The only thing minimalist is the gas bill.
Sure you want nimble, environmentally friendly and easy-to-park transportation. But not at the expense of the comfort, style or fun factor. So we've built the Valo 50 with modern lines and every user-friendly feature you've ever wanted in a scoot while keeping the fuel sipping 4-stroke 49.5cc motor you love. Fully-adjustable rear suspension, LED lighting, sharp dash display, more comfortable 12" wheels even pegs for your passenger.* Save the planet while surrendering nothing in comfort.

Warranty:
1-YEAR PARTS 2 YR.
LABOR UNLIMITED MI.
FULLY AUTOMATIC
TWIST & GO!
ELECTRIC PUSH
BUTTON START
& KICK START
LOCKABLE UNDER
SEAT STORAGE
FUEL CAPACITY 1.5 GAL.
SPORTS BRAKES
TELESCOPIC SPORTS
SUSPENSION
100 MILES + PER GAL.
TOP SPEED
40-45MPH+
SUITABLE FOR 19+
WITH MC LICENSE

KBCHELMETS



Click Image To enlarge

---

Specifications:
Engine / 4 Stroke Air Cooled - Displacement / 49.5 cc - Cylinders / 1 - Starter / Electric/Kick
Transmission / Automatic CVT - Front Tire / 3.5 - 10 - Rear Tire / 3.5 - 10 - Rims / Steel - Front Brake / Drum
Rear Brake / Drum - Suspension Front / Link - Suspension Rear / Damping Shock - Storage / 0.64 cu ft
Length / 69.9 in - Width* / 25.4 in - Height* / 43.1 in - Dry Weight / 161.9lb
Fuel Capacity / 1.45 gal / 5.5 liter - Gas Mileage** / 117 mpg - Colors - Orange / Green

---

Click Image To enlarge

Schwinn 150cc Valo Scooter
Packed with features, loaded with power.
From 12" wheels and dual piston disc front brake, the Valo provides a consistently smooth and sporty ride. And with clean sweeping lines that prove you're an alternative transportation connoisseur of impeccable taste. Swing a leg over, rev the 150cc motor and feel the Valo come to life. It's an urban scoot in a class all it's own.

Warranty:
1-YEAR PARTS 2 YR.
LABOR UNLIMITED MI.
FULLY AUTOMATIC
TWIST & GO!
ELECTRIC PUSH
BUTTON START
& KICK START
LOCKABLE UNDER
SEAT STORAGE
FUEL CAPACITY 1.5 GAL.
SPORTS BRAKES
TELESCOPIC SPORTS SUSPENSION
100 MILES + PER GAL.
TOP SPEED 55MPH+
SUITABLE FOR 19+
WITH MC LICENSE

$2599
$2499
PLUS DELIVERY

KBC HELMETS


---

Specifications:
Engine - 4 Stroke Air Cooled - Displacement - 150 cc - Cylinders - 1 - Starter - Electric/Kick
Transmission - Automatic CVT - Front Tire - 3.5 - 10 - Rear Tire - 3.5 - 10
Rims - Aluminum - Front Brake - Disc - Rear Brake - Drum
Suspension Front - Telescopic Fork - Suspension Rear - Damping Shock - Storage - 0.70 cu ft
Length - 69.9 in - Width* - 26.6 in - Height* - 43.3 in Dry Weight - 213.7 lb
Fuel Capacity - 1.59 gal / 6 liter - Gas Mileage** - 100+ mpg - Colors - White / Red

---

Founded in 1895, Schwinn is an American icon and has built some of the best-known and best-loved bicycles of all time.
Schwinn has been an indispensable player in revolutionizing bicycling around the world. The Schwinn Bicycle Company is proud about its latest venture, Schwinn Motor Scooters. Schwinn introduced the first models of its new line of 49cc, four-stroke, gas powered scooters in 2005 and launched additional models in 2006 in the 149cc engine category.

All Schwinn Motor Scooters have four-stroke engines and meet specified DOT and EPA regulations for motor vehicles. With a continued dedication to quality, Schwinn looks forward to providing another century of innovation, freedom and performance to people of all ages.
iTANK ELECTRIC SCOOTER




SERVICE MANUALS



A Quality Retro Scooter ...
Without The Expensive Price Tag.


NOVELTY & DOT HELMETS



Trackimo allows you to track anything, anyone, anytime anywhere in the world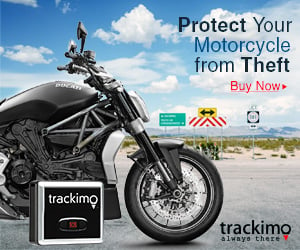 ____________________

WE HIGHLY RECOMMEND
PINELLAS COUNTY FL.
MOTORCYCLE RIDER EDUCATION OF CLEARWATER
Florida Rider
Training Program