MoJo Scooters.com receive tons of mail wanting to know what the
moped/scooter laws are in there particular state. These laws can be very vague in many states. We wish we could have the absolute answer for you but in some cases it would take us to much time to get to the right person for the correct answer.

We hope this quick link to your Department of Transportation [DOT] will quickly get you started in the right direction.

GENERAL RULE OF THUMB FOR 49 cc MOPEDS AND SCOOTERS
Persons riding mopeds or scooters have the same rights and duties as drivers of motor vehicles. Moped and scooter riders will receive citations for traffic violations.

Moped/Scooter Laws:
1. You must be 16 years of age or older to operate a Moped or Scooter on a public road.
2. Operators of a Moped or Scooter must have the minimum of a class E license. (In some states a 49 cc vehicles requires no license even though you may need a tag see your state regulations).
3. No motorcycle endorsement is required.
4. Moped or Scooter must be registered annually and a tag purchased.
5. Moped or Scooter may not be operated on bicycle paths or footpaths.
6. Moped or Scooter operators do not have to carry PIP insurance.
7. Operators 16 years of age or older are not required to wear helmets.

Please remember although this rule of thumb may in-fact be the laws in your state and in many cases they are we suggest you do your own due diligence.
You may find that the laws may differ between a Moped and a Scooter.

Thank You for stopping by MoJo Scooters .com
STATE DOT LAW LINKS - CHECK YOUR STATE LAWS !
iTANK ELECTRIC SCOOTER




SERVICE MANUALS



A Quality Retro Scooter ...
Without The Expensive Price Tag.


NOVELTY & DOT HELMETS



Trackimo allows you to track anything, anyone, anytime anywhere in the world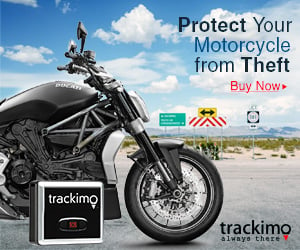 ____________________

WE HIGHLY RECOMMEND
PINELLAS COUNTY FL.
MOTORCYCLE RIDER EDUCATION OF CLEARWATER
Florida Rider
Training Program