ZONGSHEN GENERATOR
ZSM STAR 3500
---
STAR 300
>> ORDER ONLINE NOW

FULLY SERVICED & DELIVERED
<<866-504-6577 CALL FOR QUOTE>>


MSRP $2,399 300 <<ORDER NOW>>
ORDER YOURS TODAY and get low gas prices!
WAREHOUSE CLEARANCE SALE
MSRP $2,399.00 - 300
NOW $2,199.00 SAVE $200.00
WHILE SUPPLIES LAST
SPECIFICATIONS
Rated Power Output

2.5 kilowatts

Max Power Output

2.8 kilowatts

Surge Power

3.3 kilowatts

Frequency

60 hertz

Voltage

120

Engine Displacement

-196 cc

Engine Rated Power

-6.5 HP

Engine Rated Speed

-3600 RPM

Fuel Consumption

<395 g/kw.h

Emissions Certification

EPA/CARB-
Zongshen Group owns "Zongshen" and "Zip Star" brand, and puts technology innovation on high priority. Our science and technology sector strive for perfection through research and development, utilizing cutting-edge technology to produce quality products. All products developed by Zongshen have its own intellectual property and the technology test center contains a multi-level, first-rate product development platform to insure optimum performance.
Zongshen Group not only believes in quality products but also superior customer service.

Due to our quality products, Zongshen Group has various
achievements.
---
GEKGO! WHERE
THERE IS NO BETTER COMBINATION OF QUALITY, PRICE-PERFORMANCE & RELIABILITY

SCOOTERS -
METRO |
CAMA |
SPY
MOTORCYCLES - GSM 250 GS | SIERRA 200 | ZSM GS200
GENERATORS - STAR 3500 |

STAR 6000
iTANK ELECTRIC SCOOTER




SERVICE MANUALS



A Quality Retro Scooter ...
Without The Expensive Price Tag.


NOVELTY & DOT HELMETS



Trackimo allows you to track anything, anyone, anytime anywhere in the world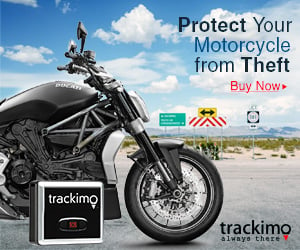 ____________________

WE HIGHLY RECOMMEND
PINELLAS COUNTY FL.
MOTORCYCLE RIDER EDUCATION OF CLEARWATER
Florida Rider
Training Program